BLACK FRIDAY
Don't miss out on our exclusive Black Friday specials! Shop now to enjoy discounts on a wide range of products.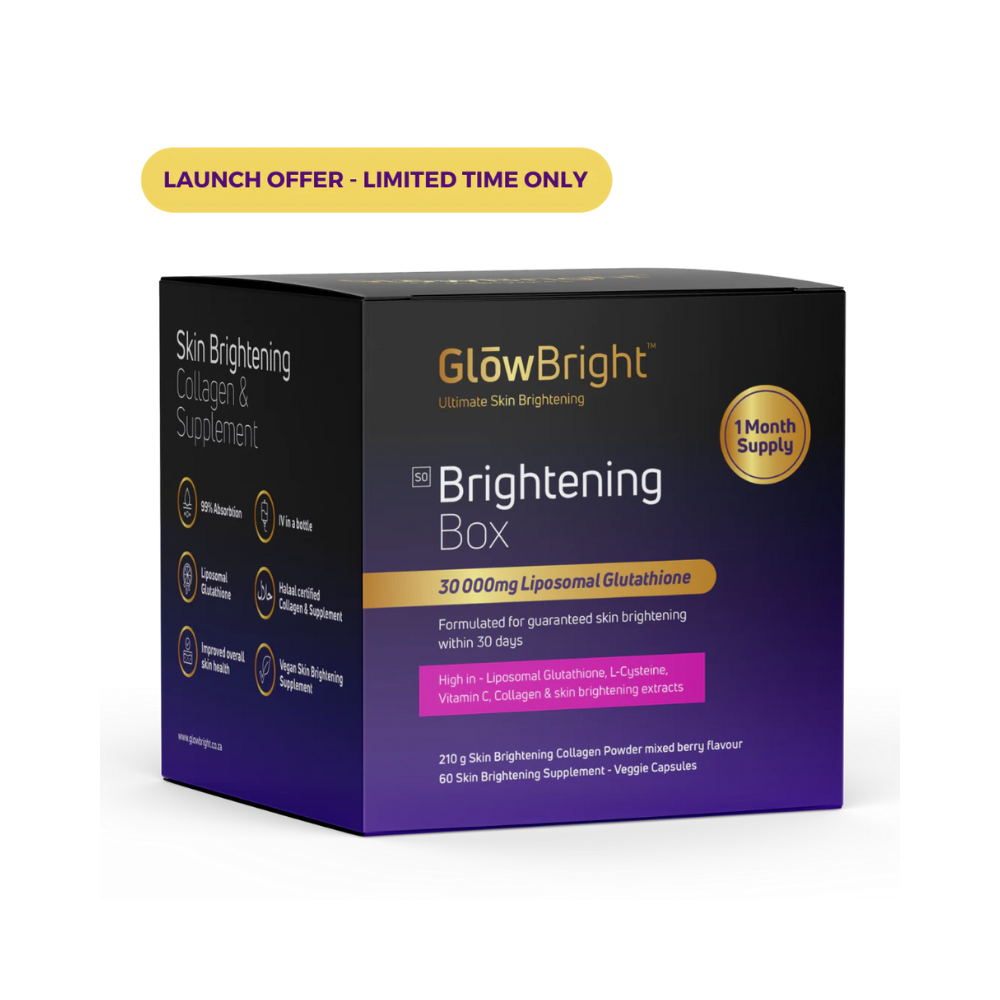 GlowBright - Brightening Box
South Africa's No.1 Selling Glutathione supplement.
GlowBright Extra Strength Glutathione has been formulated to guarantee a 99% absorption rate. The extra strength formula decreases pigmentation and brightens skin within 30 days if used consistently.
SHOP NOW
DEAR PERFUME LOVER
We get it…

Trying to find a good perfume at a reasonable price is no easy task.

Most perfume brands are too expensive and the choice is limited as to what you can buy. All those perfumes that aren't expensive enough are usually so cheap they have to be removed from the market as they do not conform to South African standards.

Expensive perfumes? And you change them seasonally? Who has the time!

Creating new adventures is best with the smell of hard work on your clothes. However finding the right perfume can be an expensive chore.

The only choice I have is to go to a mall and passing through crowds just to buy a perfume.

This experience gives me a headache and then I wonder where should I take my car, or whether I really need a new perfume

Dapper Industries has a solution for this problem. The brand offers a one-of-a-kind shopping experience providing "a dapper" way of buying perfumes for Men and Women.

The thing is, looking for the cheap perfume is like looking for cheap champagne. Instead, why not find an affordable perfume that is of authentic quality?

So we decided to roll up our sleeves and come up with a solution to solve this problem. We've discovered ways to create high quality perfumes in a modern way that isn't outdated or stuffy.

If you want a fragrance that works for your lifestyle, try a Dapper Industries perfume. We can help you find something that fits with your character and personality. Plus, they smell amazing!

Dapper Industries believe that affordable perfumes don't need to be low quality or cheap imitations of more popular brands. We believe that any individual should be able to wear a perfume that reflects their style and personality regardless of their financial circumstances. No knock-off scents her! O no, never!

We all get stuck in the daily rut of corporate business, corporate perfumes? You're not alone.

There's nothing worse than spending lots of money on perfumes that you can't be certain are authentic.

Dapper Industries is challenging this perception. We believe perfume is a luxury to be indulged, not an item to be changed on a seasonal basis. We have created a line of premium but affordable fragrances that will quickly become your signature scent. And we back this up with a 100% guarantee.

We got you covered. It's too stressful and time consuming to find a perfume that works with your chemistry. Plus, the market is super confusing. Like, for real. There are so many brands, so many names and so many scents out there.

Dapper Industries is here to revolutionize perfumes for both men and women. We aim to provide the latest trends at affordable prices to ignite your everyday life with affordability, style and quality.

We use a mix of the more traditional 'handcrafted' perfuming techniques alongside some modern innovations to add a level of authentic cool to your everyday carry.

Start browsing Dapper Industries' carefully curated range of fragrant creations made from quality ingredients for that artisan touch or simply because we think they're fresh, more creative and cleverly clever.